Google IO 2019 dates happen next week, and we expect some big announcements to come out of the event, which is traditionally a showcase for software features coming to Google platforms (as well as a hardware surprise or two).
Google IO 2019 is again being held at the Shoreline Amphitheatre in Mountain View, beginning with a keynote on May 7. 
What do we expect to see? Rumors suggest the Google Pixel 3a will debut, showing off the supposed lean-yet-affordable version of last year's Google Pixel 3 smartphone. We also expect to get an in-depth preview of Android Q, the next version of the mobile OS that's already in beta.
Those are far from the only things Google will announce at the event, but for now, we'll list all the rumors we've heard about what's coming. 
Google IO date and time
Google IO 2019 will run from May 7 to 9 at the Shoreline Amphitheatre in Mountain View, California, near the company's headquarters. 
The event kicks off with an opening keynote at 10am PDT on May 7 and goes from there, with multiple simultaneous small sessions, demonstrations and stage presentations through the event's three-day span.  See the whole schedule on the Google IO 2019 website here.
For those at home, Google will be livestreaming some of the above (especially the stage presentations) on its  website and YouTube channel.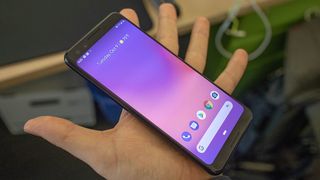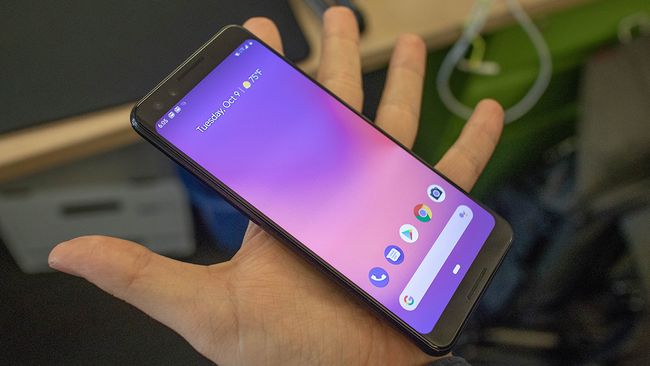 Google Pixel 3a
We hope to get our first look at the long-rumored Google Pixel 3a, the alleged lower-cost version of last year's Google Pixel 3 smartphone. 
Like the iPhone XR and Samsung S10e, this phone is expected to offer the most important specs and features from the main flagship at a more affordable price point. That means, yes, the camera and software, which has kept the Google Pixel 3 near the top of our best camera phone list since the handset debuted, along with high specs befitting the Pixel line.
But it also means getting the less-known benefits of a Google flagship phone at a discount. This includes optimization for all the Google apps and software. More importantly, it means being among the very first phones to get upgraded to the new version of Android – seriously, many phones haven't yet upgraded to Android 9 Pie. 
Android Q
We'll likely get all the details about Android Q, the next version of the mobile OS that's already been in beta for over a month. While it probably won't be publicly released until later in the year (perhaps simultaneously with the Google Pixel 4, as has been tradition with Google's phones), we might get a look at the cool anticipated features at Google IO 2019.
These include some long-desired perks rumored to come, like system-wide Dark Mode that overrides apps to get that beloved white-text-on-dark-fields look and Face ID-style facial authorization. 
Other suspected features prepare Android for the next year of phones, like support for foldable phones, more privacy options and additional developer tools.
Nest Hub Max (Google Home Hub Max)
Google might have accidentally shown off a new product in its connected speaker line – specifically a device that might be an upsized version of its smart-speaker-and-screen Google Home Hub that came out earlier this year. Evidence suggests it will be named the Nest Hub Max, but we predict it will be called the Google Home Hub Max to put it in line with the previous product.
While the original had a 7-inch screen, the Home Hub Max has a supposedly expanded 10-inch display. This would make it far better for watching media, either while relaxing or during a task (like a recipe or cooking tutorial). 
Crucially, this version is alleged to have a security camera, which the original Home Hub omitted due to privacy (and likely cost-cutting) concerns. 
Speech substitution
The events list for Google IO 2019 mentions Project Euphoria, which aims to leverage "Google technologies to give people with speech impairments their voice back." While it's unclear what this specifically entails, it could be a new software app or a feature coming to Android, probably powered by machine learning.
As we pointed out when the news hit, there's no guarantee that Project Euphoria will go live anytime soon – it could just be introduced as a feature coming in the future, as Google is wont to do.
Other stuff at Google IO 2019?
Google loves introducing new concepts at IO, but sometimes they aren't nearly ready to be released right away. At least one feature that debuted at last year's event is on this list: a mode in Google Maps that introduces AR overlays in the top half of the screen (a la Google Lens) while keeping the traditional map-and-arrow on the bottom.
As we said at the time, Google didn't state when this  unified guidance mode would come out – and we're still waiting. Perhaps this is the year that a 'StreetView AR' gets added to Google Maps.
We're expecting a lot of Android news out of Google IO 2019, and here are the best Android phones that will get those new features